What makes someone a vegan?
Veganism is a diet that excludes meat, eggs, dairy, fish, and any other animal byproducts. Many vegans tend to avoid purchasing products that are tested on animals or that are derived from animals such as leather, wool, and fur. A hot topic amongst the vegan community is honey, and whether or not it qualifies as vegan food. According to The Vegan Society, honey, when harvested by humans, can be harmful to bees, which goes directly against the vegan belief of living in a way that is not cruel or exploitative of animals.
This sticky debate made its way from the Reddit feeds, blog forums, and Whole Foods check-out lines all the way into the 3Leaf test-kitchen. When we set out to offer healthy, delicious, and consistently effective cannabis-infused edibles, we also vowed that we would offer a variety of products to meet a multitude of needs. When we first launched in California with the Coconut Oatmeal Cookie and Quinoa Granola Bite we were lucky to have such a warm reception from so many of you! As our products hit more shelves, we began to connect with more and more people. And time and again we kept hearing that Californians were searching for something that they could not find: Vegan edibles.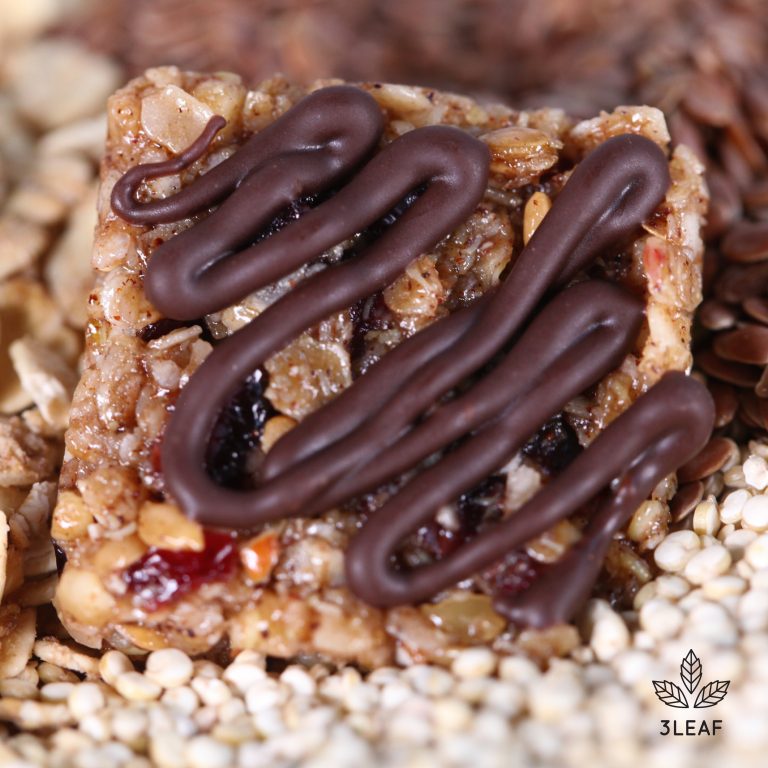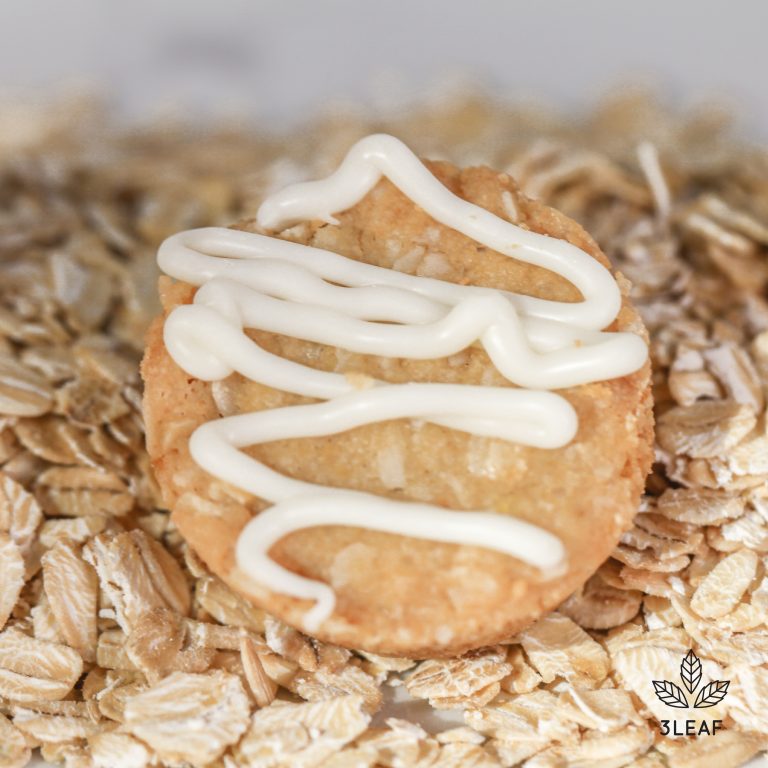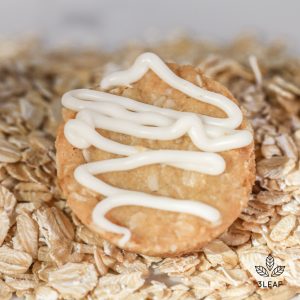 So, we set out to find a way to address this need. We created a vegan cannabis edible by modifying the formulation of our Quinoa Granola Bite.
3Leaf's food scientist, Jim, was paramount in helping take the Quinoa Granola Bite from a healthy, all-natural edible to a healthy, all-natural, vegan edible. Jim has over 30 years of experience in crafting and formulating high quality, delicious food products with precision and accuracy. He determined that we could sweeten these bites with agave nectar instead of honey. And we sourced high-quality chocolate without any milk or milk products, such as whey. The combination of agave nectar, quinoa, flax seed, oats, and cranberries topped off with a chocolate drizzle makes for a delicious edible that can be enjoyed whether you're vegan or not!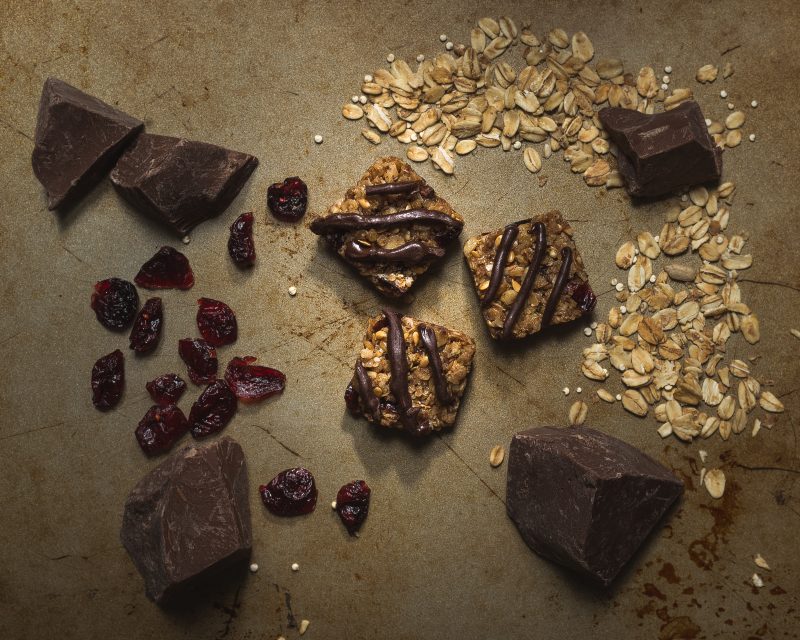 When looking for vegan edibles, the first indicator to be cognizant of is the V symbol on the label. Second, make sure you check the ingredients list. Manufacturers can add a symbol to denote if a product is vegan or vegetarian, similar to foods that have the Kosher symbol. But this is not regulated by the U.S. Food and Drug Administration. Therefore, make sure you read the ingredients list to make sure that your edible is actually vegan.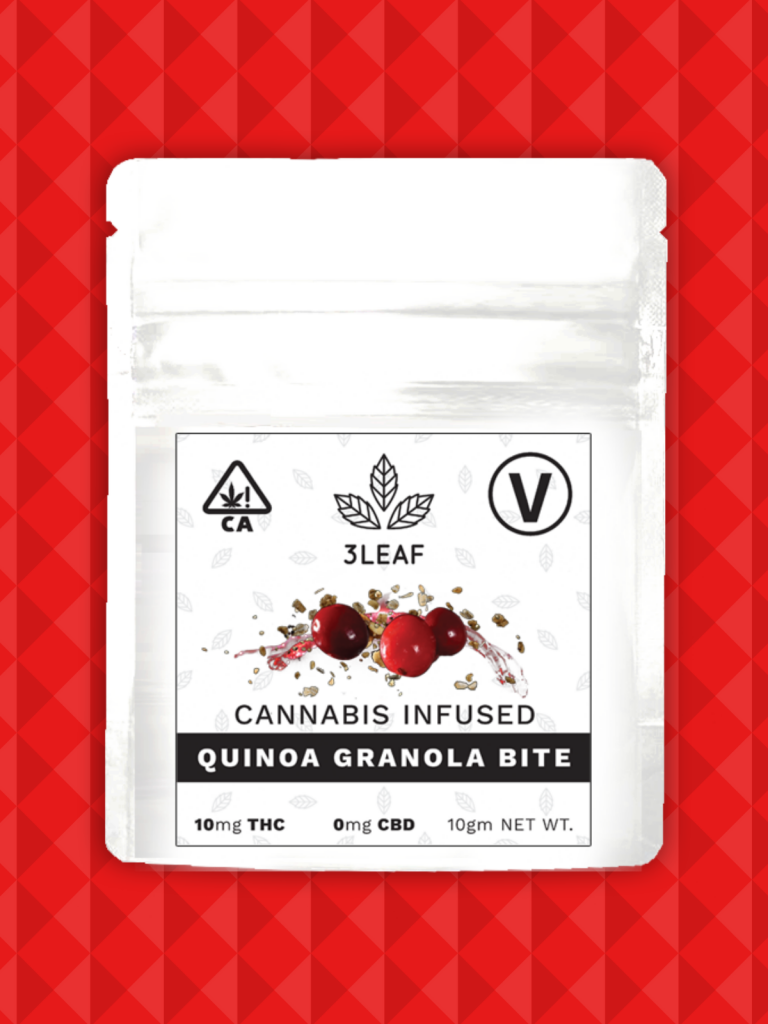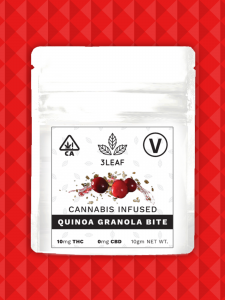 If you'd like to adopt a vegan lifestyle, look for edibles that do not include eggs, gelatin (usually in gummies and candy), milk and other dairy products such as whey, casein, and lactose. And cannabis-infused beef-jerky is definitely off the table. Note that dark chocolate typically does not contain animal byproducts.
If you have any questions about 3Leaf or want to know more about how we formulate our recipes, we would love to hear from you! You can reach us at [email protected].
—
Thank you for taking the time to read our post. To find 3Leaf's delicious, high-quality edibles near you visit our map of California retailers. To keep up with exciting news, including new product launches, subscribe to the 3Leaf newsletter and follow us on Instagram and Facebook.