September should be the month for resolutions instead of January. Hear us out. September brings routine, schedules, and commitments, i.e. order. Summer is without-a-doubt great, but we can all admit that between July and August routines relax, priorities slip, and less gets done at work – we won't tell your boss if you don't tell ours. September brings a welcome bit of structure back into all aspects of our lives. And structure brings clarity. In January, you're still in holiday mode. You're coming down from the abundance of food and festivities, and you're also dealing with the cold drudge of winter. This is a terrible time to set positive intentions for yourself. Yes, September means your kids are back at school, which means you have projects to help with and plays and sporting events to attend. And yes, with your boss back from summer vacation you can't leave the office an hour early. But, like we said September brings structure and order, and these bring clarity. If you still can't see it our way, if all you can see is the mountain of social, parental, and professional commitments that you have to live up to until Christmas break, come to our party.
You read it right. 3Leaf is having a party – a social commitment you'll actually want to  attend – and it's a celebration of back to routine and back to school! We teamed up with our friend Cyntivee to celebrate September, back to school, and all the ways in which cannabis can help you prepare for the busy season ahead! First, check out some of what you can expect from the event, including topics we'll be discussing with our interactive panel of cannabis experts:
After, we'll give you all the details for 3Leaf & Cyntivee's Enlighten and Elevate: Canna-Basics for Back to School.
Busting Cannabis Myths
Consuming cannabis does not make you a bad person, nor does it make you a bad parent. In fact, parents are one of the largest population segments who consume cannabis daily. In a study of 10,000 California cannabis consumers, one in five respondents were parents, and of that, 63% consume cannabis daily. You can read all about this in the report on Modern Cannabis Consumers from Eaze. 
95% of parents surveyed reduced their opiate use because of cannabis consumption.
The report also shows that 78% of parents surveyed drink alcohol, and of that, 88% reduced their drinking because of their cannabis consumption. In addition, 51% of parents surveyed have been prescribed opiates. Of that percentage, 95% reduced their opiate use because of cannabis consumption. Those are staggering statistics. 
Given how busy our lives are, it isn't surprising that Americans are searching for a way to help unwind at the end of the day or sleep through the night. Who wants to wake up at 2 a.m. with a racing mind, honestly? The effects of a couple of glasses of wine after a day of meetings and getting one kid to swimming and the other to gymnastics are a warm and welcome benefit. But when those effects carry into the next day by way of a hangover, and you feel hazy and tired or short on patience, this doesn't do anything for you or your kids or your partner or your co-workers. Cannabis offers an effective alternative to a glass of wine at the end of the day, especially a low-dose of cannabis. A ratio-infused edible with 5mg of THC and 5mg of CBD, like 3Leaf's Peanut Butter Cookie and Double Chocolate Cookie, provide relaxing effects that you're looking for, minus the hangover the following day. Moreover, 3Leaf edibles offer low-calorie and low-sugar option so you can enjoy the benefits of cannabis without the guilt. Where the average 5oz. glass of wine has 120 calories, 3Leaf's natural Fruit Jellies, on the other hand, contain 10 calories per piece.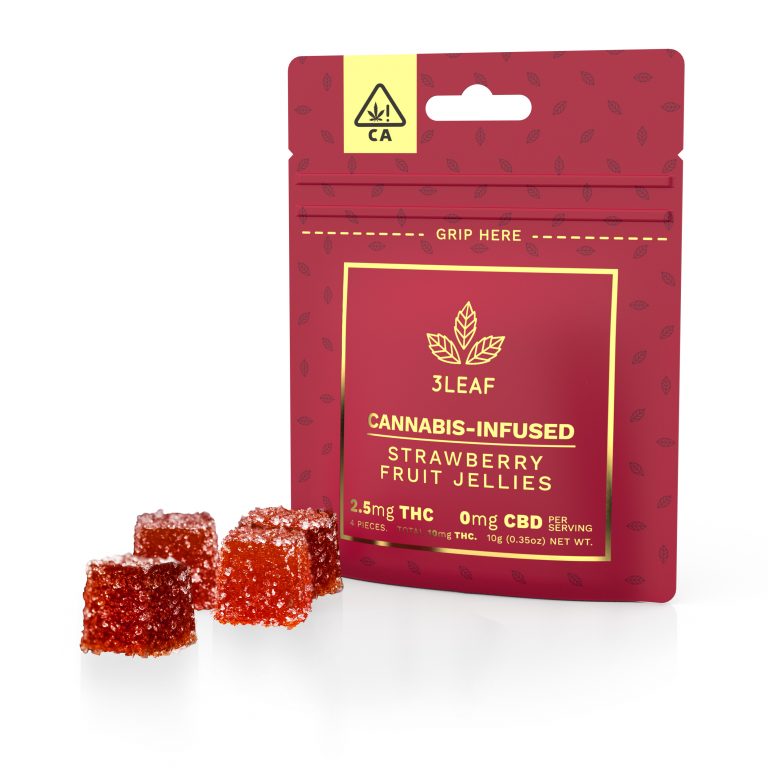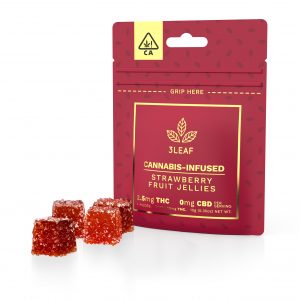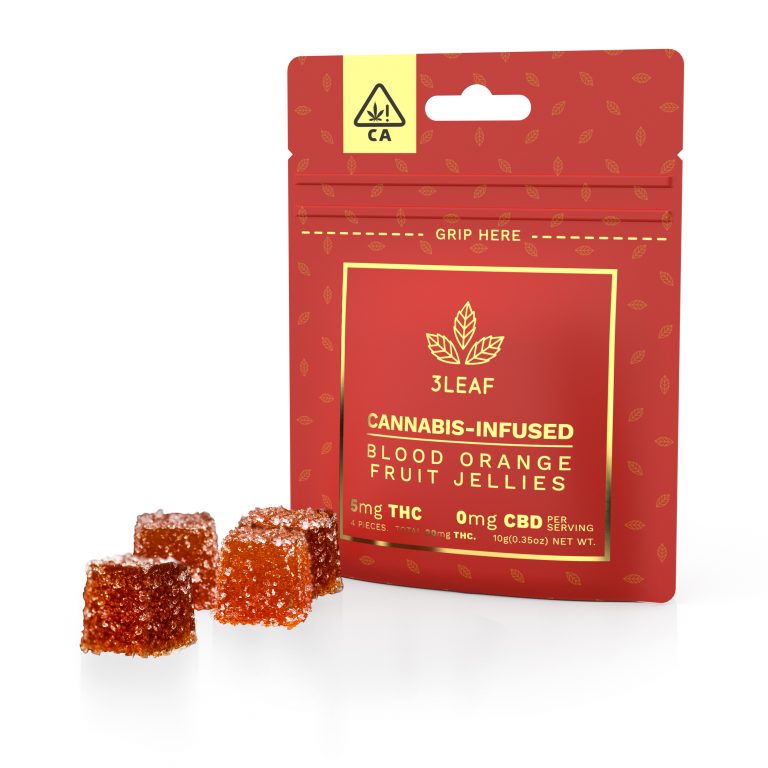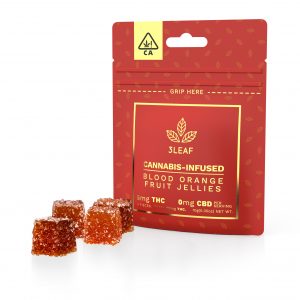 3Leaf's Strawberry Fruit Jellies and Blood Orange Fruit Jellies are made with real fruit puree and contain no artificial flavors or colors.
Cannabis can also act as an effective sleep-aid, making it the perfect natural alternative to prescribed sleep medication and opioids. 3Leaf's Quinoa Granola Bite and Coconut Oatmeal Cookie are often enjoyed 30 to 45 minutes before bed. Many enjoy the combination of 10mg of THC distillate with high-quality, low-sugar ingredients like quinoa, oats, and agave nectar: 
"These edibles were great because I was able to get pain relief and an uplifting experience (probably from the superfoods) and then when I upped my dosage I was able to get the sleep relief I needed." 
Click here to read the full review.
You must have questions after reading that cannabis can be a great substitute for your glass of wine and prescription medication. That's completely understandable. Come to Enlighten and Elevate: Canna-Basics for Back to School on September 26 where you'll have ample opportunity to ask all of your cannabis questions to our panel of cannabis experts, which includes Dr. Jessica Knox, CEO of the American Cannabinoid Group. She belongs to a family of reputable physicians, "with backgrounds in Emergency Medicine, Anesthesia, Family Medicine, Integrative Medicine, and Preventive Medicine," all of whom, "are internationally recognized as thought leaders in the care of the endocannabinoid system and cannabis therapeutics." 
Cannabis for Wellness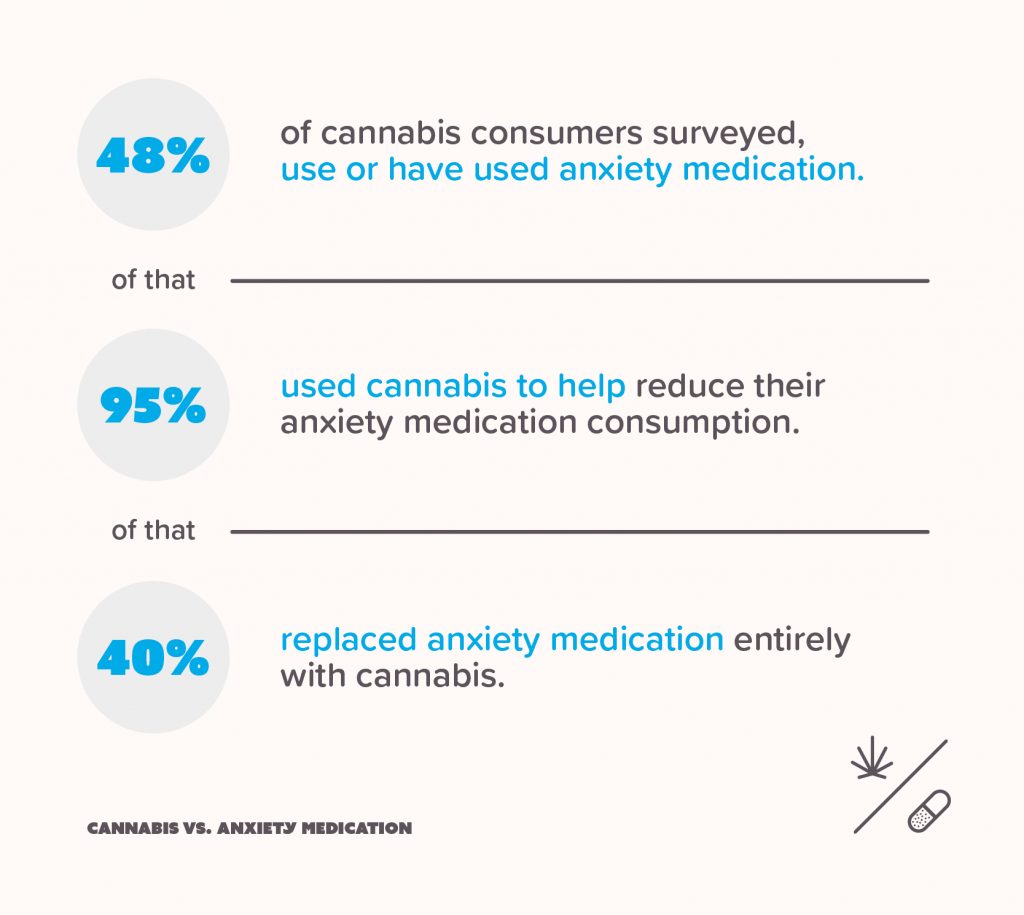 The art of balancing the duties of parenting with professional goals and expectations, along with making personal time for yourself is exactly that, an art. This pressure exists in society today like we've never seen before. There's an expectation to be the best parent, the hardest worker, the most loving partner. That's a lot of things to be great at all at once; it's a lot to live up to. It can be overwhelming. It's no wonder that people are cracking under the pressure with anxiety. 
The statistics above show that cannabis offers an effective way to manage and alleviate anxiety. You can find out the other ways in which cannabis benefits Californian's health and wellness in this 2017 report. Or, if you'd like first-hand information, come to our event on September 26 in Oakland to hear from Jennifer Skog, Founder and Editor-In-Chief of MJ Lifestyle. Jennifer has tons of experience with balancing multiple priorities at once – she's been doing so with the help of cannabis for the past couple decades. Jennifer has taken her background as a fashion photographer and creative director and applied it to cannabis. Her work aims to alleviate the shame and stigma associated with being a cannabis consumer by showing that all kinds of people use cannabis for a wide variety of reasons. She shows cannabis and the people who enjoy its benefits in an elevated light. She'll be on the panel alongside Dr. Knox to share her knowledge and answer your questions. 
Introduction to micro-dosing with edibles
Not only will there be an interactive panel with a Q&A at Enlighten and Elevate: Canna-Basics for Back to School on September 26, we're also premiering EDIBLES 101, a video from Item9 Productions. The video is hosted by Cynthia Villamizer, Founder of Cyntivee and our amazing partner in bringing this upcoming event to you! The video takes a thorough look at micro-dosing with edibles and how this can benefit you and your busy active life. We don't want to give anything else away though! You can get a first look at the EDIBLES 101 video and ask Cynthia your questions after if you join us at the EVB Lounge in Oakland on September 26. 
To give you an idea of what to expect, watch the recap video of the last event Cynthia hosted in the Enlighten and Elevate series: 
What to know about shopping at a licensed dispensary 
As a new consumer, getting up the nerve to shop at a dispensary can be a big hurdle to overcome. We understand if you have questions on your mind, such as: how do I talk to a budtender; what do I need to bring; is the place clean and safe; what kind of cannabis product am I even looking for? To help alleviate your angst, we're giving you the opportunity to ask some of your questions at our upcoming event.
Kevin Ahaesy, Founder and CEO of ECO Cannabis, will be on the panel to give you a true depiction of a licensed California dispensary. ECO Cannabis is an Oakland dispensary known for its stunning interior aesthetic and outstanding service. Their staff has a reputation for being friendly, inviting, and above all else, knowledgeable. Kevin is regarded for his active support of Oakland's cannabis equity program, which aims to address and repair the adverse effects of cannabis policies on members of minority and low-income communities.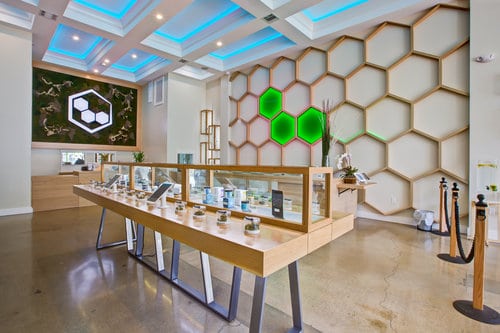 You can check out a previous 3Leaf blog post, to find out what to know before talking to a budtender, but you definitely do not want to miss what Kevin and the rest of the panel has to say at the event on September 26!
JOIN US FOR ENLIGHTEN AND ELEVATE: CANNA-BASICS FOR BACK TO SCHOOL
Enlighten // Elevate is a series of private events solely aimed to be fun, educational and hands-on. We want to empower you to be a more conscious and confident consumer in this modern cannabis world. 
The 3Leaf team will be there with samples of infused and non-infused products. We can't wait to meet you! 
Here's everything else you need to know about Enlighten and Elevate: Canna-Basics for Back to School, presented by 3Leaf and Cyntivee:
When

: September 26 from 6:30 to 8:30 p.m. 

Where

: EVB Lounge, a private rooftop and art gallery, 1740 Telegraph Ave., Oakland, 94612.

Tickets

: $10 – get them

HERE

!

All proceeds go to a local Bay Area charity that works to improve the well-being of families in need.

Delicious beer, wine, and local appetizers will be served throughout the evening.

We have special goodie bags to give away at the end!

This is a private event and you must be 21+ to attend.
See you on September 26! We can't wait! 
—
Thank you for taking the time to read our post! To keep up with exciting 3Leaf news, including new product launches, subscribe to our newsletter and follow us on Instagram and Facebook.